4K attention to detail
3D Bears take Winter Bears to the next level, unlocking metaverse wearables, an animated movie, and full immersion P2E gaming. Are you ready?
3D Bears can be minted for the price of 0.05 ETH, with less than 4000 currently remaining.
All 3D Bears owners will be airdropped a Pix Bear to be used in the Pixlverse
Roadmap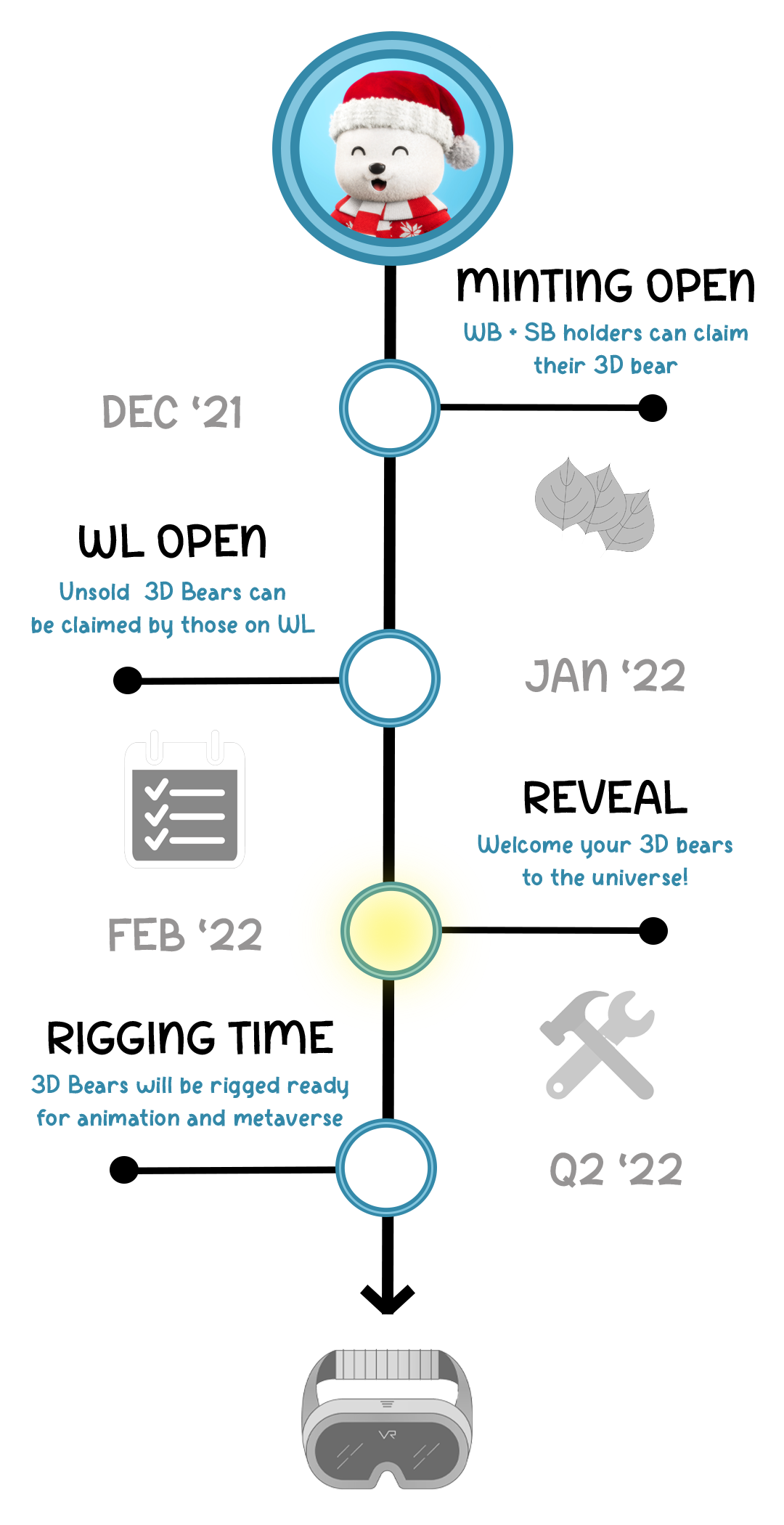 Community
Winter Bears is a community of over 4,800 NFT lovers directly supporting endangered polar bears and emerging artists.
Get involved today! Follow the official Twitter account and come and say hi in the community Discord server.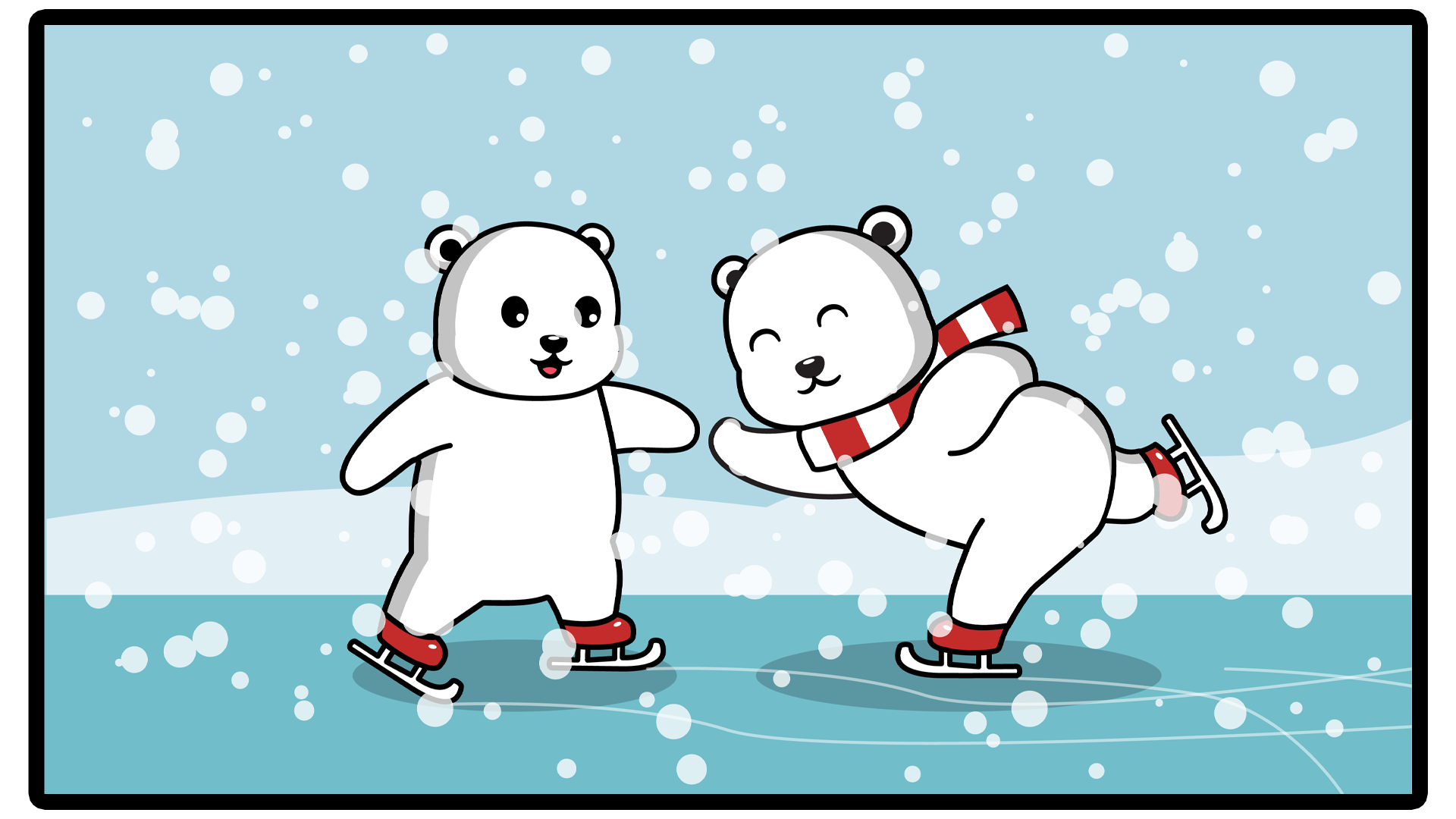 Winter Bears DAO
After the sale has concluded 80% of the royalties generated from the 3D Bears collection will be directed to the Winter Bears DAO.
These funds are used to sweep Winter Bears off the floor, as well as buy other blue chip NFTs for a community vault.
The vault will be streamed to the community with a staking mechanism with the community earning $FROST tokens.
Make sure to pick up some 2D
Winter Bears
to participate in governance!
Mint
Make sure you have enough ETH to cover the mint and gas costs in your wallet, and you are connected to mainnet.
Remember, all 3D Bears owners will be airdropped a Pix Bear to be used in the Pixlverse
Total 3D Bears Minted:
- / 10000
Maximum 20 per transaction